Questions? Check out the

FAQs

section
[ebs_separator style="separator-dotted" margin="20″][/ebs_separator]
If you'd like to learn more about Roly's music….
Location and shipping from: Barrie, Ontario, Canada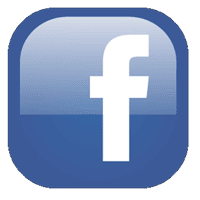 Currency converter
We Accept
What a Wonderful Adaptation!

I always wanted to find a way to get the "wah" sound with a mug but got discouraged. This really makes it easy. Thank you!

"I was skeptical … but this is a different beast with its own rich tone.

Definitely a valuable addition to the harp player's toolkit.
Nice one Roly!"

Sounds Like a Trumpet Mute…

"Very much sounds like a trumpet mute… produces very crisp wah-wahs when you want."

Ross Macdonald

"Wicked!"

"The Harp Wah is a cool, expressive tool for acoustic harp players, with a learning curve near zero."

 

"Best harmonica innovation in a long time.

It takes harp "muting" possibilities to a new level. Thanks, Roly!"

A great investment!

It (the Harp Wah) arrived this morning and it is brilliant, everything promised and more. It adds a lovely tone to the playing, much better than cupped hands. I would certainly recommend everyone to get one, a great investment.

Terry Thorne

"O

n stage I use the Harp Wah.

It's just a great muted effect for harmonica! A great invention and a beautiful device!"

"Every harp player needs a Harp Wah to express themselves to the fullest!

Thank You Roly!!!"

"It's just perfect. Fantastic sound and very expressive!"

It's the best wah sound effect I've ever tried – beautifully designed and easy to hold in your hand.

As a Female Harp Player…

with small hands I found the Harp Wah very similar to the grip for holding a microphone and I did not need to use the grip tape provided.

Love it love it….love it. Cant say enough about it.