The two most valuable pieces of music equipment
you'll ever own…


are your ears

.
I learned to play by ear, and even today, have only a basic understanding of music theory. What I do have is 46 years experience as a working harp player – on stage and in the studio – always having to adapt to a wide variety of musical situations. That's been the best training ground any player could have asked for."
—Roly Platt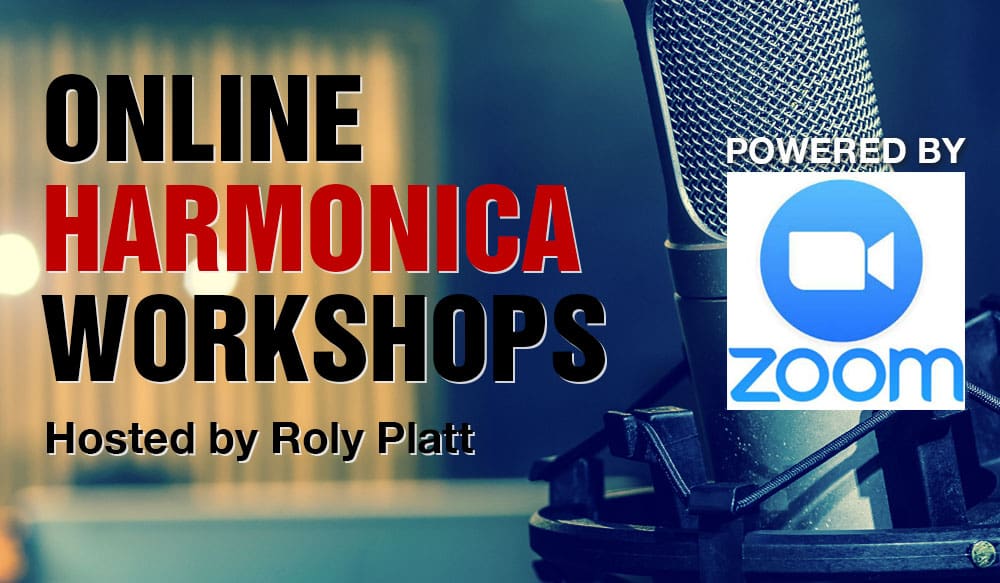 Roly's practical, "Plain English" workshops guide you in becoming not only a better harmonica player but equally important – a better musician.
My approach to teaching is focused on developing a player's ears – playing, listening and "getting deep inside" what makes something sound great. Then showing you how to get there yourself, using effective techniques.

Next Workshop:
SOLD OUT Saturday Aug. 1, 2020
Hot Licks – Country Style
• Playing country vs. blues – the differences
• Tone & Vibrato
• Chord & note swells, octaves
• Great licks + Interactive Q&A throughout
• Only 20 spots (total) available – Intermediate / advanced level
Missed this Workshop?
You can still enjoy the experience…
Download the entire 2 hour+ workshop plus all lesson material provided with the live session.
Download Other Past Workshops:
Filter by Tag Categories
Currency Converter
Wah + Handle Combo