Roly Platt


• Gold Record: for the Toronto Blue Jays Theme Song – "OK Blue Jays"
• 2 Double Platinum Record Credits
• Has Been Recorded on Over 1,500 Individual Album Cuts, Movie Scores and National Jingles
Check Out Roly's CD – Here
Harmonica virtuoso Roly Platt continues to straddle both the live music scene and the international recording world. He has toured and recorded with: David Clayton-Thomas, John Finley, Matt Minglewood, Dutch Mason, Rita Chiarelli, Suzie Vinnick, Rick Fines

and

Ronnie Hawkins to name a few.
Roly's original instrumental "Shuffle the Deck" was aired on The Late Show with Stephen Colbert and the WWE Network (2019)
In the studio Roly has been recorded on over 2000 individual album cuts, movie scores and national jingles.
Albums (partial list):
David Clayton-Thomas, John Finley, Terri Clark, Susan Aglukark, Marc Jordan, Suzie Vinnick, The Ennis Sisters, George Canyon, Jack Semple, Ronnie Hawkins, Matt Minglewood, World on Edge, The Stampeders, Rick Fines, Cassandra Vasik
Jingles (partial list):
Ford, Chrysler, Labatt, Pioneer, McDonalds, Budweiser, Oreo Cookies, Toronto Blue Jays (OK Blue Jays)
Film / TV

(partial list):
US production: "Tankhouse" staring Christopher Lloyd (2020), Ron James (CBC), Kurt Browning (Stars on Ice), Franklin The Turtle, Berenstain Bears, Rolie Polie Olie, Buffalo Girls (mini series) and Bollywood mega-hit – "Delhi Belly"
What Folks Say…
"The most versatile harp player I've ever worked with. Blues, Jazz, Country, he does it all."
– David Clayton-Thomas
"Roly's playing is confident and lyrical…reminiscent of J.J. Milteau's earlier recordings and it should certainly appeal to fans of high-end harp looking for something which breaks out of the traditional blues mould."
– Steve Baker
"I Love your CD !!!!!!!!"
– Mickey Raphael
"Best Recordings of the Year" (Début CD – Inside Out)
– MapleBlues Magazine (Dec. 2014)
"Consummate harp playing…you can practically see the smoke rings every time he puts his lips to the instrument."
– PopMatters Magazine
"Like Sugar Blue, harmonica ace Roly Platt pushes the instrument's borders. Like Charlie Musselwhite, Mr. Platt demonstrates that the blues harp can be right at home in a wide range of material without losing touch with the roots… kick-butt and decidedly fresh sounding"
– Roots Music Report (5 Stars)
"There are few who can play the harmonica as well as this world class session harmonica player. If I were to go out and buy just one harmonica album Roly's "Inside Out" would be it. And I'd sit it comfortably next to such classics as Jimmy Smith and Miles Davis."
– World of Harmonica

Roly plays Seydel harmonicas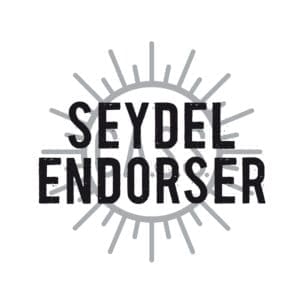 Filter Posts by Categories
As a Female Player…

As a female harmonica player with small hands, I found the Harp Wah very similar to the grip for holding a microphone and I did not need to use the grip tape provided.

Love it love it….love it. Cant say enough about it.

"

Yes!!!! The Wah Claw handle makes it even better!"

"It's cool. The Harp Wah has it's own thing – a different sound than using a tradition cup."

"Your Workshops… so worth the money"

I just want to say again how very much I enjoyed the workshop – so worth the money, and time so well spent!

Bruce Jenett

"Thank you Roly!!

Your workshop was very helpful. It gave me ideas about listening more and not being afraid to play what I am hearing."

Andrew Nestler

"On tour, I use the Harp Wah… and the new Wah Claw handle makes it even easier to

hold.

It's just a great muted effect for harmonica! A great invention and a beautiful device!"

"Everyone loves it!"

"In my Intermediate Harmonica Course at Niagara College, I include the Harp Wah as part of my gear seminar."

 

"Wicked!"

"The Harp Wah is a cool, expressive tool for acoustic harp players, with a learning curve near zero."

A great investment!

It (the Harp Wah) arrived this morning and it is brilliant, everything promised and more. It adds a lovely tone to the playing, much better than cupped hands. I would certainly recommend everyone to get one, a great investment.

"Every harp player needs a Harp Wah to express themselves to the fullest!

Thank You Roly!!!"


I definitely love the Wah Claw!

It's great! If the Wah was perfect before, now it's even better!