What Are The Best Effects for Harmonica?
There are several harmonica effects that harp players tend to use. All of these come in the form of an effects pedal or pedal board, and all are for "amplified" harp playing only – (running these effects into an amp or occasionally directly into a PA). I own several of these myself.
Delay, reverb, chorus, octave, envelope filter, distortion – the list goes on…
Wouldn't it be nice if there was an "effect" for acoustic harmonica playing too – for playing "off the mic." into a vocal mic.?
Now there is. The Harp Wah.
Like a Trumpet Mute for the harmonica – for extreme cupping / mute effects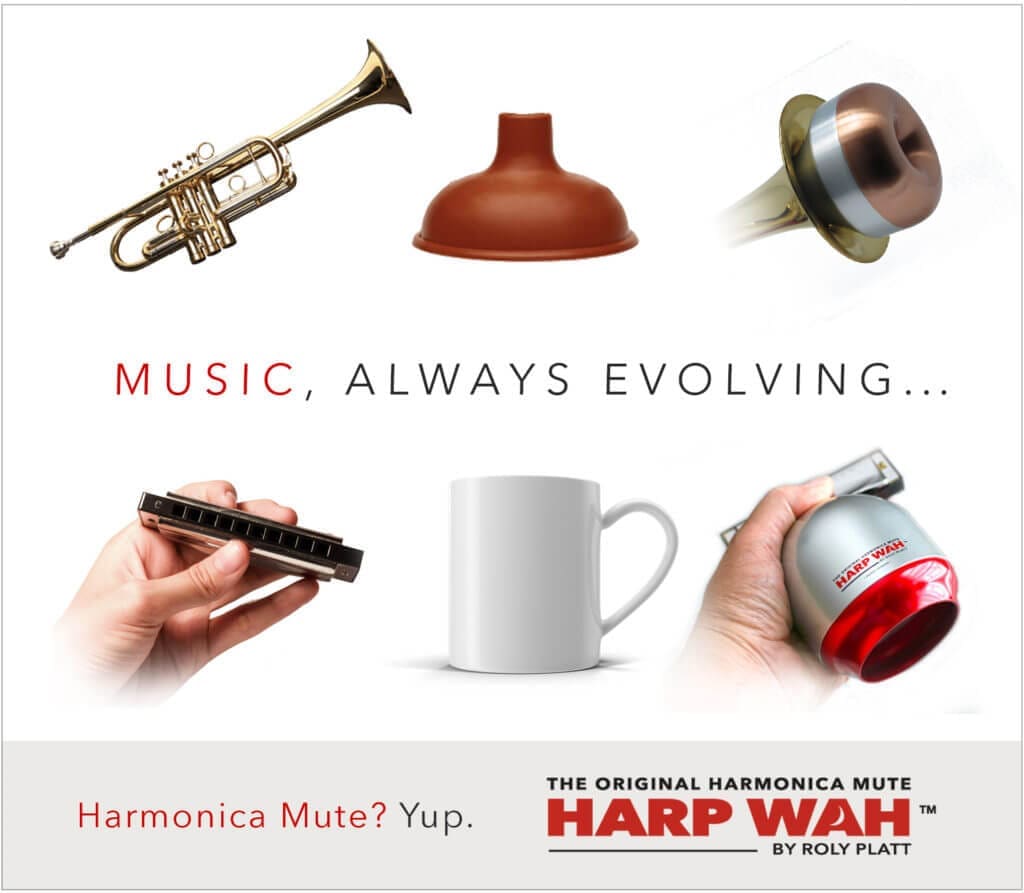 I tried the "playing into a cup" technique on a few select recording sessions and live gigs, but always found it awkward – especially when aiming the sound towards a mic.
MORE IMPORTANTLY, I found it very restrictive when trying to play the way I normally do. I could never get fully comfortable with it.
I created the Harp Wah to solve that problem.
The Harp Wah was something I originally created for my own use, and now I wouldn't be without it as an acoustic harmonica sound option.

Roly Platt